Thursday Evening Gatherings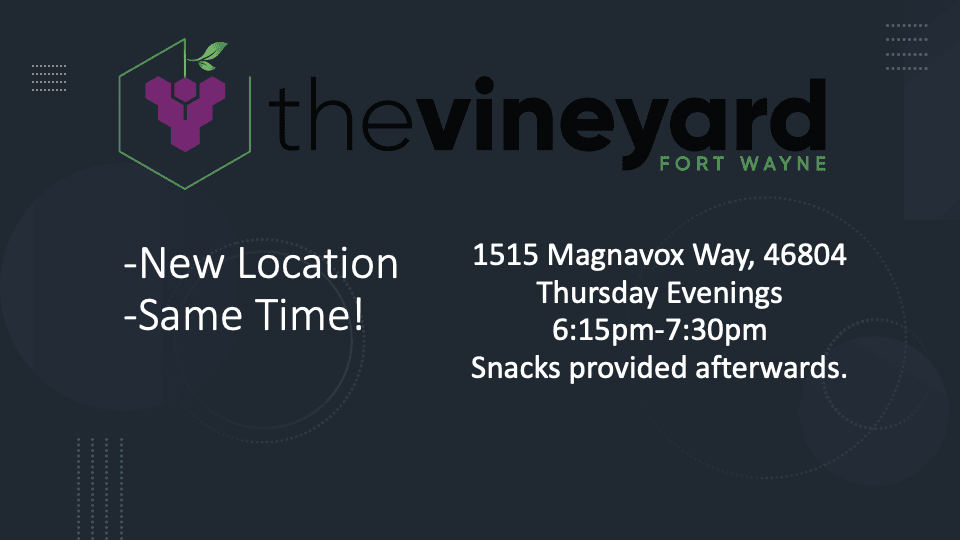 We gather from 6:15pm-7:30pm at 1515 Magnavox Way in Fort Wayne.
Our church is not traditional in regards to our meeting times. Rather than meeting on Sunday mornings, we gather together on Thursday evenings. At The Vineyard Fort Wayne our heart is that all of us would come to experience the great love that our heavenly Father has for us and that our lives would experience the full life of transformation that He intends for our life. Thank you for your encouragement, prayer, and support in this journey. We look forward to seeing each of you and your families at our Thursday evening gatherings!
Pastor Zach Gay
574-538-7563
www.vineyardfw.org